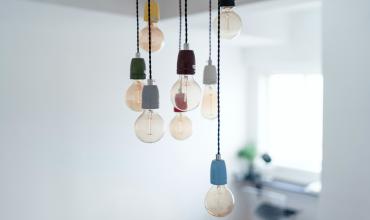 In a significant move to prevent the inundation of the East African Community (EAC) countries by inefficient, low-quality lighting products, the East African Standards Committee adopted Minimum Energy Performance Standards (MEPS) for lighting products in July 2022. These MEPS were also adopted by the Executive Committee of the Southern African Development Community Cooperation in Standardisation (SADCSTAN) in April 2021. The adoption of MEPS by both regions significantly contributes to the reinforcement of regional and inter-regional trade and the acceleration of energy and climate transition. The reference numbers for the MEPS are SADC JT 109:2021 and EAS 1064-1&2:2022.
Despite facing very low electrification rates in both the EAC and SADC regions, with regional averages of 34.5% and 48%, respectively, efficient electricity usage in homes, businesses, and public facilities remains one of the fastest and most cost-effective methods to propel sustainable development.
Sustainability and Consumer Benefits through MEPS
MEPS serves as a crucial policy tool employed by countries worldwide to hasten the market transformation towards energy-efficient and climate-friendly appliances while guarding markets against the influx of low-quality and inefficient products. They empower regulators to ensure that products meet specific criteria related to energy performance, quality of service, and longevity, thereby motivating suppliers to innovate and deliver high-quality, energy-efficient products. The harmonization of standards can also lead to cost savings for consumers on their electricity bills, boost industrial productivity and competitiveness, while simultaneously reducing air pollution and greenhouse gas emissions.
The development and implementation of harmonized standards across the EAC and SADC regions are pivotal instruments in overcoming trade barriers and are essential components for the long-term growth of dynamic markets for energy-efficient lighting and appliances in these regions. Additionally, harmonized policy development can decrease implementation costs (e.g., through shared testing laboratories) and facilitate the exchange of best practices and lessons in national implementation among countries.
Empowering Compliance and Knowledge Sharing
The EELA project actively supports efforts to enforce compliance with the adopted MEPS. The project has devised and is guiding the adoption of a Regional Compliance Framework, along with a strategy and an action plan aimed at assisting EAC and SADC member countries in implementing EELA standards and policies. Furthermore, the project has formulated procurement guidelines to support the implementation of the adopted standards.In alignment with the Regional Compliance Framework, the EELA project provides the 21 Member States with portable equipment for testing lighting products, with training facilitated by the Swedish Energy Agency, a key partner in the project.
Additionally, three Regional Reference Laboratories (located in Uganda, Zambia, and Mozambique) are being empowered to meet testing requirements in the region. These laboratories will play an integral role within the collaborative network for knowledge sharing with national test laboratories in other member countries. The equipment will also be accessible to other laboratories in the region for capacity-building activities conducted by the EELA project.